Car bomb kills young child in Turkey's south east
Comments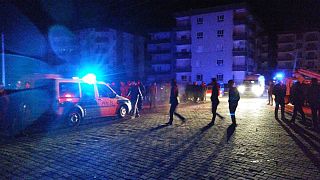 A three-year-old boy has been killed and 15 others wounded by car bomb attack in southeastern Turkey.
The large blast is said to have taken place near buildings housing judges and prosecutors in the town of Viransehir, near the border with Syria.
According to officials the car bomb was activated by a remote control device.
For the moment, there has been no claim of responsibility.
Turkey continues to be rocked by a wave of deadly bombings which have been blamed on both ISIL extremists and Kurdish separatists.