Volker Schlöndorff returns to Berlinale with a romantic drama
Comments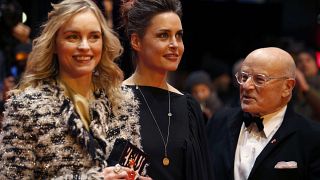 Oscar winning director Volker Schlöndorff has made a welcome appearance at this year's Berlin Film Festival.
His romantic drama ""Return to Montauk"":http://www.iftn.ie/news/?act1=record&only=1&aid=73&rid=4290126&tpl=archnews&force=1 staring Stellan Skarsgard and Nina Hoss has been described by some as his best for a long time.
It is about a writer in his early sixties who travels to New York to launch his new book, a story of failed love. While he is there tries to reunite with a lover he met many years before. Schlöndorff's script is co-written with Colm Tóibín and based on the novel by Swiss writer Max Frisch.
At the premiere Schlöndorff said there were a lot of his own personal experiences in the film:
"Well, there's a lot of personal background to it but that exactly the good way to put it… There is many elements of my life, almost nothing is invented but then it's all mixed and composed in a different way so in the end if you ask me 'fiction or truth' I will have to say 'fiction'," said the German director.
"Return to Montauk" is screening in competition for the "film festival's coveted "Golden Bear" award.":https://www.berlinale.de/en/HomePage.html