Spain arrests two with alleged links to Islamic terrorism
Comments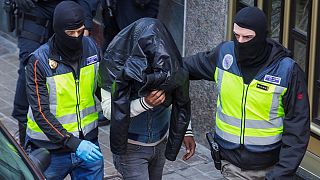 Authorities in Spain have made two arrests connected to Islamic extremism.
Police say they took a 33-year-old Moroccan man into custody in the Canary Islands.
The individual had been monitored for five years and 'considered a threat to national security.'
In a separate operation an Algerian is being held in Bilbao.
The 44-year-old is suspected of adopting the ISIL ideology and promoting it on social media.
Previously the detainee had been on the police radar for allegedly donating funds and forging identity documents for Al Qaeda.