Real Madrid ready all guns for Napoli, Arsenal look to reverse fortunes
Comments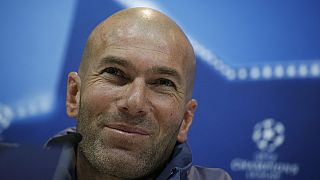 Real Madrid have mastered the art of winning without hitting top gear this season but that will be severely tested in Wednesday night's Champions League clash with Napoli.
They've bounced back since their record unbeaten run ended last month and coach Zinedine Zidane says now everyone's available they're ready to hit the heights.
"Every team wants to win the Champions League, but it's a long, hard road and we're on that road. The good thing is that We're in good shape, we have everyone back available, which makes it harder for me to decide who to play, but it makes me very happy," said Zidane.
The Italians have also developed their own invincible aura and go into the match as the hardest team to beat in Europe.
What's more the team's most famous player Diego Maradona is expected to be among 10,000 estimated Napoli supporters in the Spanish capital for their first competitive meeting in 30 years. In addition Jose Callejon and Raul Albiol will face their former side for the first time.
Napoli coach Maurizio Sarri says it's important to get the right balance in his team:
"We will try to attack but we have to be careful. Changing two players in the starting eleven and playing a more defensive game is not enough to stop Real Madrid's offensive fury."
In the night's other first-leg matches Bayern Munich entertain Arsenal in their fourth encounter at this stage of the competition since 2005, with the Germans having won on the past three occasions.