Ex-foreign minister Steinmeier elected new German president
Comments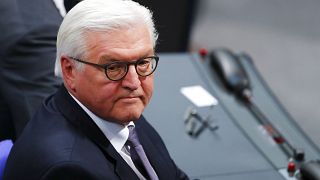 Ex-foreign minister Frank-Walter Steinmeier was elected Germany's new president on Sunday.
The Social Democrat, 61, takes on the largely ceremonial role from 77-year-old Joachim Gauck, a former Lutheran pastor who made his mark as an anti-communist leader in the former East Germany.
In line with German tradition, Steinmeier was not elected directly by the people but by members of the federal parliament and special delegates from 16 regional parliaments.
''We need courage to preserve what we have: freedom and democracy in a united Europe,'' says newly elected German President #Steinmeier. pic.twitter.com/f2x1qKUyYq

— dwnews (@dwnews) 12 février 2017
Steinmeier was guaranteed victory in the vote, with support not only from his SPD party – the junior partner in Angela Merkel's ruling 'grand coalition' – but also from the Chancellor's own 'Christian Democrats'.
Steinmeier in quotes
The role of president makes Steinmeier a moral authority and Germany's head of state, meaning he will represent the country abroad.
That could create tensions with the US as he has been an outspoken critic of new President Donald Trump, at one point referring to him as a 'preacher of hate'.