Sonka flying high in Red Bull Air Race season-opener
Comments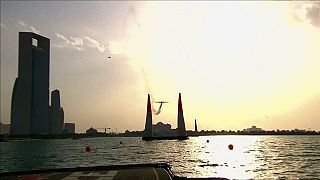 The 2017 Red Bull Air race series got underway in Abu Dhabi with the stunning city skyline as its backdrop.
Czech Republic's Martin Sonka kick started the season in fine fashion winning the first race of his career.
Spaniard Juan Velarde finished second and in doing so claimed his first podium placing.
Canadian Pete McLeod was the first set off in the Final 4 phase but had to settle for the last step of the season-opening podium.
The next stop, of eight, takes place in San Diego in the second week of April.