Rolf Harris cleared in new sex crime trial
Comments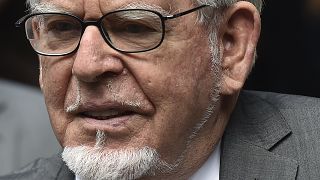 Former children's TV presenter Rolf Harris has been cleared of three new sexual assault charges by a London court.
The 86-year old Australian is currently serving a 5 year and 9 month prison sentence for a 2014 conviction of 12 sexual assaults dating back to the 1970's.
After a week's deliberation, the jury at Southwark Crown Court cleared Harris of charges of indecent assault against a young woman, and groping a disabled woman in hospital, both in the 1970's.
The final charge which the Court cleared Harris of was the sexual assault of a woman during the filming of a TV programme in 2004.
Four further charges, also relating to alleged sexual assaults, were not ruled on as the judge discharged the jury from those deliberations.
Prosecutors have asked for a week to decide if they will apply for a retrial.
Harris remains in custody. His defence team expect Harris to be released from prison in the summer of 2017, halfway through his sentence, on licence.
Harris' solicitor told reporters that: "Mr Harris is grateful for the care and attention this jury has given to his case and the 'not guilty' verdicts returned".