Watch: Six-year-old caught driving parents' car on garage CCTV
Comments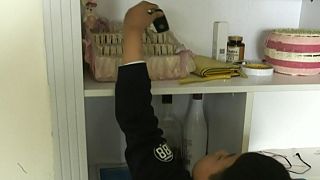 When Li found scratches on her car on February 4, little did she know that her youngest son was to blame.
However, upon closer inspection of her apartment building's garage, located in Southern China, her six-year-old son can be seen hopping into the vehicle, playing with the indicators and attempting some less-than-expert manoeuvres.
Thankfully, the child did not move the car far from its space and no-one was harmed in the incident.
Li commented that she hopes parents who have "naughty children" like hers see the experience as "a lesson".