Former French President Sarkozy to 'stand trial' over illegal campaign financing
Comments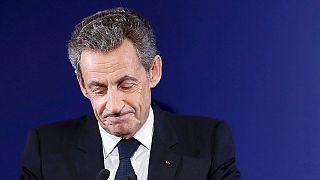 Former French President Nicolas Sarkozy is to stand trial in a case involving illegal campaign financing, a judicial source has said.
The source said one of the two judges deciding on the affair had decided the case should go to trial.
Sarkozy stands accused of fraudulently funding his failed presidential bid in 2012 in the so-called Bygmalion affair.
PR firm Bygmalion allegedly charged €18.5m to Sarkozy's right-wing party instead of charging the presidential campaign to allow for an overspend.
The company's executives have acknowledged fraud, and the trial is expected to focus on whether Sarkozy had any knowledge of false accounting.
Sarkozy has repeatedly denied the accusations being aware of the alleged fraud. The decision to go to trial comes amid growing scrutiny of politicians finances in the French presidential elections.