Israeli settlement expansion ''may not be helpful" to peace, says new US administration
Comments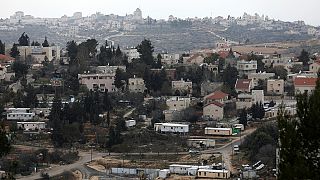 The White House has said the construction of new Israeli settlements "may not be helpful" in achieving peace with the Palestinians.
Since Donald Trump took office, Israel has unilaterally unveiled plans to build around 5500 new homes in the disputed territories.
Issuing a statement, the White House said the president looked forward to discussing the issue with Prime Minister Netanyahu later this month saying it had not taken any official position on Israeli settlement activity.
However, the admission that Israel's continued building could hurt the peace process appears to reflect a more nuanced position by the new administration.
Up to now, President Trump has signaled he would be much more accommodating toward Israeli settlement expansion in the occupied territories than his predecessor Barack Obama.