Malaysia: Six missing after boat carrying Chinese tourists sinks
Comments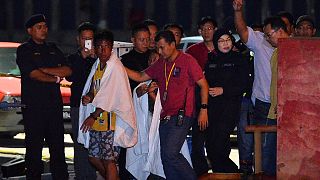 Malaysia on Monday broadened its search for six people still missing after a boat carrying Chinese tourists capsized at the weekend.
Most of the 31 people on board survived after the catamaran sank in stormy seas off the coast of Borneo. But three Chinese passengers died.
Aircraft and ships – or 'surface assets' – are now being deployed more widely.
"We are going to comb the area together with our surface assets," said Ahmad Puzi Ab Kahar, Director General of the Malaysian Maritime Enforcement Agency (MMEA).
"So, at the moment we have seven surface assets to come these waters. This combination of aircraft and surface ships and vessels…we hope we can find some result."
Authorities were investigating whether the boat should have been used as a tourist vessel,
Kahar told reporters.
Military ships and aircraft were scouring an area of 2,400 square nautical miles of sea, the agency said, in a search hampered by strong winds and choppy waters.
Chinese President Xi Jinping has offered assistance and neighbouring Brunei deployed a helicopter and naval assets to help.
Chinese Foreign Ministry asked Malaysia to maintain search, rescue effort for Chinese tourists in boat accident https://t.co/VUrXMqTLsapic.twitter.com/0LnqtKBEhp

— China Xinhua News (@XHNews) 30 janvier 2017
The tragedy happened late on Saturday – the first day of the Chinese New Year holiday.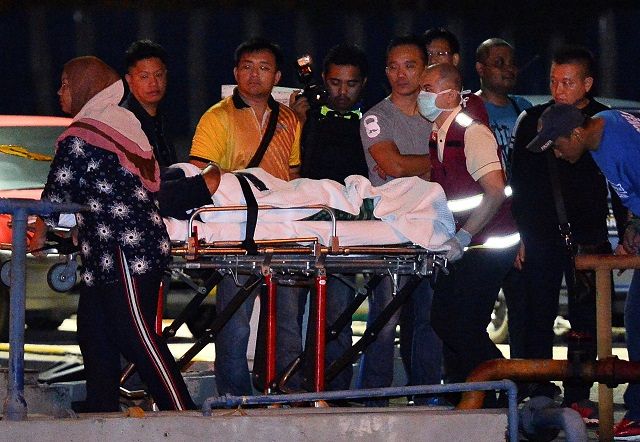 Photo: REUTERS
The catamaran had been sailing from Kota Kinabalu, the capital of the eastern Malaysian state of Sabah, to the tourist spot of Mengalum, Malaysian maritime officials said.
Two members of the three-strong crew were rescued and are reportedly being questioned by police.
Malaysian Prime Minister Najib Razak called for a full investigation to determine the cause of the tragedy.
"However, at the moment we must concentrate fully on the search and rescue efforts for six more victims who have not yet been found," he said in a statement.
with Reuters