US commandos launch major raid on al Qaeda stronghold
Comments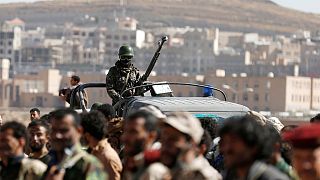 At least one American soldier has been killed and three others wounded during a raid against an al Qaeda stronghold in central Yemen, the US military says.
14 al Qaeda militants are reported to have died in the assault. Local Yemeni security officials say dozens of other people, including women and children were killed.
Several apache helicopters are reported to have taken part in the commando operation. The raid is the first US military action in the country under President Donald Trump.