WATCH: Escaped circus tiger caught by Italian police
Comments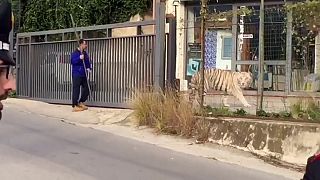 A white tiger escaped from a circus in the Italian town of Monreale, on the outskirts of Palermo, on Saturday.
Hours later, the tiger was caught by police in a car park after it was spotted running along a road on the edge of the town.
The tiger was taken back to the circus.