French actress Emmanuelle Riva dies aged 89
Comments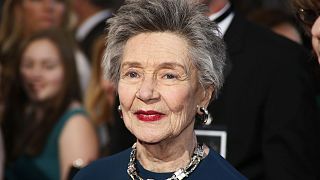 French actress Emmanuelle Riva has died at the age of 89.
She had reportedly been suffering from cancer.
In a career spanning some 60 years she will be best remembered for two films.
One was her very first. The 1959 classic Hiroshima mon amour. The movie helped spearhead the so called French New Wave.
The second was almost her last. Michael Haneke's 2012 masterpiece ''Amour''. In it, Riva played an octogenarian music teacher cared for by her husband after a series of strokes.