Italy: 'FBI join police' in 'Ndrangheta crackdown
Comments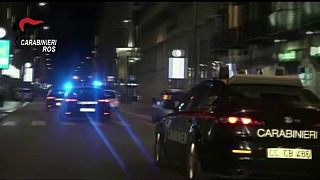 More than 30 people have been arrested in a probe into the business interests of the 'Ndrangheta, the organised crime group based in the southern Calabria region of Italy.
The FBI have reportedly joined Italian police in operations against the powerful clan.
Italian news agency Ansa says some 40 million euros in assets have been seized.