Naples airport growing at 'double' the national average
Comments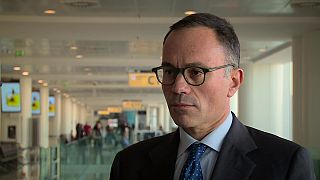 As the first Italian airport to be privatised in 1997, Naples stands as an example that focuses on business and vacation markets in a crucial area for tourism in Italy.
The high-speed train developed... we had to adapt
This year, the low-cost airline Ryanair will open a base in Naples with an initial offer of 20 connections. That will be added to those of many 'traditional' European companies and the British low-cost carrier easyJet, which is the main operator on the airport.
In this interview, Armando Brunini, CEO of GESAC – the company that manages Naples International Airport – talks about its development.