Has the EU taken its eye off the ball on corruption?
Comments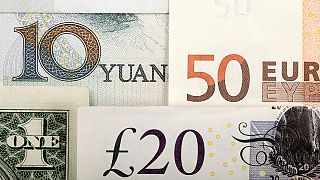 Corruption is a growing problem in the EU because leaders have been busy dealing with other crises, it's been claimed.
Brexit, the refugee influx and terrorism have diverted attention away from fighting graft, according to Transparency International (TI).
In a new set of rankings released today (Wednesday, January 25) only four EU countries have improved perceptions of public sector corruption since last year, according to the NGO.
Two of the climbers, said Carl Dolan, director of TI EU, Italy and Romania, were starting from a very low base.
While Romania has improved in these rankings, there have been protests recently about plans that critics say will weaken the country's anti-corruption drive.
There are now six EU countries – Italy, Romania, Greece, Bulgaria, Hungary and Croatia – with a score of under 50 for perceptions of corruption. Last year, there were just four countries.
Dolan added: "The EU has a slow-burning corruption crisis in its midst.
"While EU leaders have been preoccupied with other crises such as the influx of refugees from Syria, Brexit and terrorist atrocities, they have shown little appetite to address the corruption that is eroding confidence in political institutions and shackling sclerotic economies.
"The fact that the flagship European Commission report on corruption has been delayed by more than a year shows the complacency at the top.
"This complacency towards corruption is the perfect fuel for a fast-burning crisis."
The rankings also revealed:
- Denmark is the EU's best performer with a score of 91 out of 100.
- Bulgaria is the worst in the bloc, with 41.
- The Netherlands and Cyprus saw the biggest fall in rankings.
- The EU's worst compares well against countries with aspirations to join the bloc, such as Ukraine, with 29, up two points from last year.
- Turkey recorded a score of 41, down one point from 2015, while Russia remained on 29.
- The USA was given a score of 74, down two points.
- For the tenth year running, Somalia was the worst-performing country with just 10.
- Qatar was the biggest faller, dropping 10 points in a year to 61, a plunge linked to the FIFA scandals and the investigations around the decision to give the 2022 World Cup to the country.
Your view: Do you think corruption is a problem in your country? Let me know: chris.harris@euronews.com