Three arrested in Facebook Live rape investigation
Comments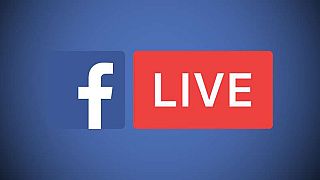 Swedish police have arrested three men on suspicion of raping a woman and broadcasting it live on Facebook.
Online viewers reported the incident, leading officers to detain the trio said to be born between 1992 and 1998.
The alleged victim is believed to be 30 or 31 years old.
"One of them is arrested on 'probable cause', the stronger degree of suspicion according to Swedish law, and the other two on a lower degree of suspicion," said Chief Prosecutor, Magnus Berggren.
The incident, which is said to have taken place in Uppsala, around an hour north of Stockholm, has once again raised ethical and policy questions connected to live streaming on social media.
The Facebook Live service allows anyone to broadcast a video live from their smartphone or tablet. But Internet streaming services do not face the same restrictions as traditional TV broadcasters.
"I am not surprised, that is the sad reality. When there is a possibility and there is equipment, a cell-phone with a camera, well then these things happen. Bad judgement, alcohol or drugs or a need for confirmation – make things like this appear on the Internet," Criminologist, Maria Dufva observed.
The video has since been removed from the site and local media report police are appealing to anyone with a copy to hand it over.