Roman Polanski pulls out of César awards after outcry
Comments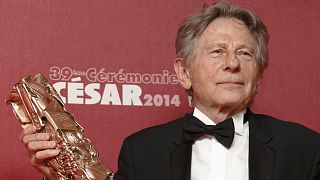 The film director Roman Polanski has pulled out of presiding over the prestigious César awards in France, following protests over his implication in a rape case involving a child.
The French-Polish director is wanted in the US on charges of raping a 13-year-old girl in 1977.
His nomination for the awards caused outrage, prompting a petition and calls to demonstrate outside the awards, France's equivalent of the Oscars.
According to his lawyer, Hervé Temime, Polanski believes the row is "unjustified" and "based on false information".
"I spoke to him last night and I think it's not necessary to add more problems to the problem. He is devastated. It's a case one needs to be really familiar with to comment on it. I know the situation very well, but still, I will not comment on it," said Thierry Fremaux, director of the Cannes Film Festival.
Last year the 83-year-old director won a case in Poland when a refusal to extradite him to the US was upheld by the Supreme Court.
Polanski's withdrawal has been welcomed by feminist groups "Osez le féminisme" and "La Barbe", as well as the French Minister for Women's Rights, Laurence Roussignol.
However Polanski also had his supporters. One leading actor, Gilles Lellouche, said the scandal over his nomination for the awards made no sense, pointing out that the filmmaker had been allowed to live and work in France for 40 years.
Polanski pleaded guilty in 1977 to having sex with a minor. He served 42 days in jail but fled America fearing that a plea bargain deal was about to be ditched and a longer sentence imposed.
His victim, Samantha Geimer, has said she forgives him. But the American justice system has maintained the charges against the director.