Notorious drug lord 'El Chapo' extradited to US, Mexico's Foreign Ministry
Comments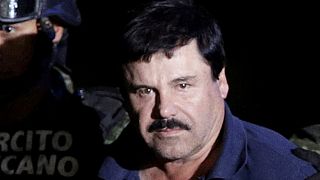 Mexico says it has extradited the notorious drug lord Joaquin 'El Chapo' Guzman to the United States.
The country started extradition proceedings last year.
The infamous boss of the Sinaloa drug cartel and the world's most prominent trafficker was re-arrested in northwestern Mexico in January 2016, following a manhunt of several months.
He was held two years earlier but escaped from prison.
Mexico regularly extradites drugs barons but had resisted handing over Guzmán as a point of national pride.
Guzman is wanted in the US on charges of conspiring to import 120,000 kgs of cocaine into the country between 1990-2005. He is wanted in several states on further charges of money laundering, organised crime against health, homicide and possession of firearms.