Suicide bomber kills dozens in attack on army camp in Mali
Comments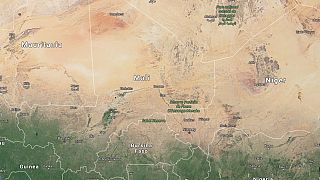 A suicide bomber has detonated a vehicle packed with explosives in an army camp in northern Mali.
Thirty seven people were killed, a source at the UN-backed mission told AFP.
The base, near the city of Gao , houses government soldiers and allied militia fighters.
French troops participated in a mission to clear the arid north of the country from Islamist rebels in 2013. However the region remains unstable.