Panic at a MLK memorial march after shots are fired
Comments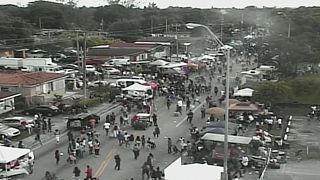 A Martin Luther King memorial march in Miami was disrupted as thousands ran for cover after gun fire rang out.
There were no deaths but eight people were shot. Police said they were aged between 11 to 30. One of them, a 20-year-old man, was in critical condition.
Several others were injured then fleeing the area.
Two people have been detained for questioning, and two weapons were recovered by police after an extensive search.