Protests in Bahrain after first executions since 2011 uprising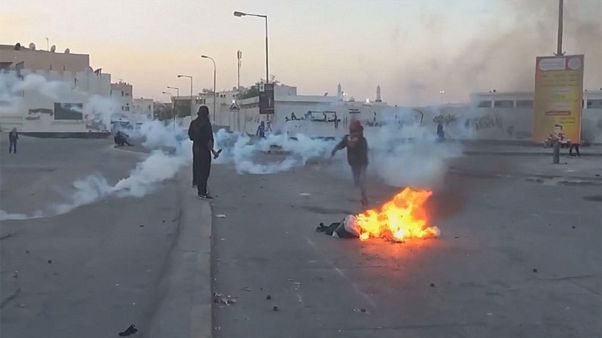 Anti-government protests have taken place in Bahrain.
Supporters of the Kingdom's Shi'ite Muslim opposition held a demonstration against the execution of three Shi'ite men convicted of killing three policemen in a bomb attack in 2014.
These were the first executions since an uprising was put down in 2011.