Russian serial killer admits to killing 81 women
Comments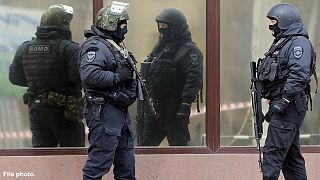 A Russian serial killer known locally as "the werewolf", already serving a life-sentence for murdering 22 women, admitted to police he murdered 59 others, says the Russian Investigative Committee.
Mikhail Popkov, a former Siberian policeman, confessed to the additional murders saying he had raped the women before killing them with either axes, knives or even screwdrivers.
The murders took place from 1994 to 2000 and the victims were aged between 17 and 38 years old, said the investigative committee, which is the Russian equivalent of the US FBI.
Popkov was arrested by police in June 2012 after investigators probing the murders conducted DNA tests on its own officers. Popkov's matched DNA samples found at the crime scenes.
If the additional murders are confirmed, Popkov will become one of Russia's most prolific serial killers, exceeding the body count of Soviet-era Andrei Chikatilo, named the "Butcher of Rostov" who killed 53 people and Alexander Pichushkin, the "Chessboard killer" who killed 49 people.