Smoking set to kill and cost more than ever
Comments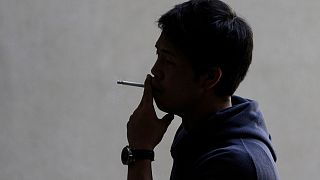 Smoking is on the rise according to the World Health Organisation and the costs far outweigh global revenues from tobacco taxes.
WHO estimates worldwide taxes were around 254-billion euros in 2013-2014.
The habit costs the global economy more than 1-trillion euros a year and will kill one third more people by 2030 than it does now, with more than 80 percent occuring in low and middle-income countries.
Tobacco-related deaths are projected to go up from six million annually to about eight million by 2030.
Around 80 percent of smokers live in such countries and although smoking prevalence is falling globally, the total number of smokers worldwide is growing.