Iceland to give parliament a vote on EU referendum
Comments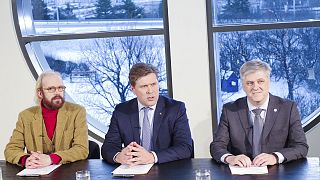 Iceland has a new centre-right coalition government after a two-month impasse.
The three parties, Independence, Reform and Bright Future say they will ask parliament to hold a referendum on joining the European Union, although a recent poll showed a majority of Icelanders are opposed.
As Iceland prepares to lift remaining capital controls imposed after the 2008 financial crisis, the government's also pledged to study a possible new currency regime.