Ex-Volkswagen executive appears in Florida court
Comments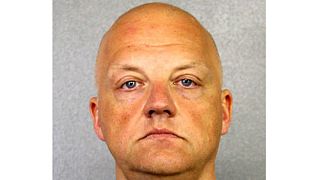 A senior executive in the 2015 Volkswagen emissions scandal has appeared in a Florida court charged with defrauding the United States.
Oliver Schmidt, was general manager in charge of Volkswagen's environmental and engineering office in Michigan.
He was arrested on Saturday in Florida after attempting to return to Germany from a vacation.
His court appearance comes as the car maker nears a $3 billion-plus settlement with the US Justice and environment protection agency.
VW admitted in September 2015 to installing secret "defeat device" software in hundreds of thousands of US diesel cars to cheat exhaust emissions tests and make them appear cleaner than they were on the road, and that up to around 11 million vehicles could have similar software installed worldwide.
The ensuing scandal has cost the company more than $18.9 billion (18 billion euros) in provisions, led to the ousting of its longtime CEO Martin Winterkorn and forced it to drop its diesel offensive in the United States.