Special unit to investigate mass sexual assaults in Austria
Comments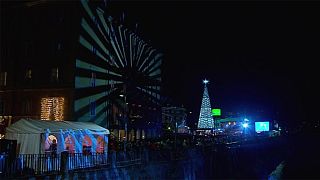 Austrian police have established a special unit to find the men responsible for the sexual assaults that took place during New Year's Eve celebrations in Innsbruck.
The attacks on 18 women aged between 19 and 25 took place in the main square, despite intense police scrutiny and the presence of 90 officers.
The six perpetrators surrounded the victims, kissing and groping them.
The assailants are described as being Asiatic or North-African in appearance. Some have been quick to blame migrants.
Migrants sexually assault almost 20 women in Innsbruck, Austria. https://t.co/lVAnQjRbst

— Zebedee (@Zebe_Dee) January 4, 2017
Innsbruck Police Commander Martin Kirchler said that the unit would conduct searches of all asylum seeker shelters in Innsbruck and Tirol to locate the offenders.
The unit will also analyse video footage, and an appeal has been launched for members of the public to make their private film material available to the investigation.
The events recall Cologne a year ago, when over 100 women were assaulted whilst seeing in the new year. In the immediate aftermath it was reported that the attacks were carried out by 1,000 men of North-African appearance.
The aggressions sparked protests against sexual violence and in support of women's rights.
Many in Germany blamed Chancellor Angela Merkel's immigration policy for what happened, giving rise to calls for tighter controls.
This year police in Cologne dismissed claims of racial profiling in relation to hundreds of arrests made during New Year festivities.