Con man steals millions in jewellery from under jeweller's nose
Comments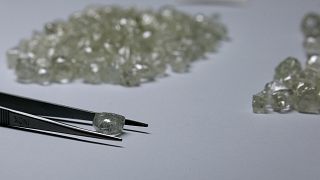 A Parisian jewellery boutique has been swindled of 5.5 million euros worth of diamonds in a robbery that took place under the jeweller's nose.
At roughly 10am on Dec. 30, a confidence trickster posing as a "jewellery expert performing a transaction for a third party," entered the private showroom situated rue de la Boétie, not far from France's presidential palace.
The thief was shown two rough diamonds and two rings from a Swiss De Grisogono collection, according to a police source.
The man then left the store without buying anything.
It wasn't until much later in the afternoon that the jeweller noticed the pieces shown to the "expert" had been replaced in their display cases with replicas.
It seems an envelope containing the items was switched at some point during the viewing.
France's brigade de répression du banditisme (BRB), specialised in investigating armed robberies, burglaries and fraud, has launched an investigation.