Run-DMC sues retailers over alleged trademark infringement
Comments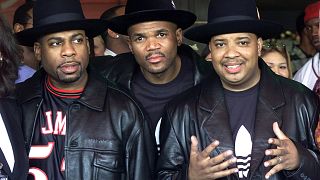 The surviving members of the rap group Run-DMC have filed a 50-million dollar lawsuit accusing major retailers of selling products trading on its name without permission.
The complaint alleges that Wal-Mart, Amazon, Jet and others advertised, sold and manufactured souvenir goods in the group's trademarked name.
The lawsuit says the activities have diluted and harmed the Run-DMC brand, generating more than 100 million dollars in revenue since it began in the 1980s.
The group disbanded after one of its founders, Jason "Jam Master Jay" Mizell, was shot dead in 2002.
In 2009 it became only the second rap act to be inducted into the Rock and Roll Hall of Fame.
Run-DMC Sues Amazon, Walmart Over Products' Trademark Infringement – Billboard https://t.co/QxYKeGKhlL

— patesalo (@patesalo_e) December 30, 2016