Nine writers on trial in Turkey accused of supporting Kurdish militants
Comments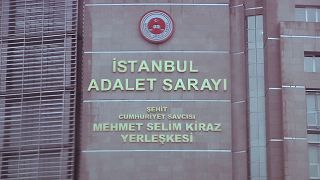 Nine journalists and writers have gone on trial in Istanbul charged with supporting outlawed Kurdish rebels.
Supporters of the accused gathered outside the court and also condemned the arrest of another veteran writer, Ahmet Sik.
Gokhan Durmus, President of Turkish Union of Journalists, told reporters:
"Today, once again, journalism will be on trial. We received the news of yet another journalist friend being taken into custody as we came here in solidarity to help our friends to be free.
"The status of press freedom and freedom of speech has severe problems in Turkey. We have over 100 journalist friends in prison, colleagues of ours."
Novelist Asli Erdogan – who is not related to the country's president – is among those on trial.
She and eight other writers were arrested in August, as part of a raid against the now closed down pro-Kurdish Ozgur Gundem newspaper.
They deny claims of being members of the outlawed Kurdistan Workers' Party and threatening Turkey's unity.