Thailand: memorial events held for victims of 2004 Asian tsunami
Comments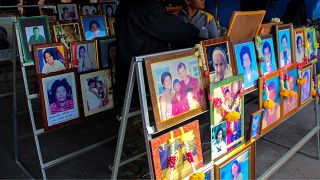 Memorial events were held on 26 December in several parts of Thailand, including in Phuket, Phang-nga and Krabi, for the victims of the 2004 tsunami.
A 9.15 earthquake triggered a series of deadly waves across the Indian Ocean, creating one of the biggest natural disasters in history.
More than 220,000 people were killed, most of them in Indonesia.
In Thailand, 5,395 people were killed – among them around 2,000 foreign tourists.
On this day in History, Tsunami devastates Indian Ocean coast on Dec 26, 2004. pic.twitter.com/PMqk0kAGG9

— History (@HistoryTime_) December 26, 2016
At least 400 victims remain unidentified in Thailand 12 years on, police said on Monday.