UK man drowns daughter, dogs, in family revenge "horror"
Comments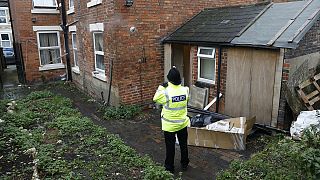 An Isle of Wight coroner in the United Kingdom revealed on Friday the gruesome way a father killed his daughter and his family dogs, before killing himself in an act of extraordinary revenge against his ex-wife.
Keziah Flux-Edmonds, 6, was found dripping wet in her mother's bed at her home in East Cowes in June. She was wearing her favourite pyjamas and positioned in such a way that it looked as if she was cuddling the corpses of her two terrier dogs.
Her father, Darren Flux-Edmonds was found dead hanged in the hallway.
The details of the case were heard at the Coroner's Court following an inquest into the Keziah's death.
Senior Coroner Caroline Sumeray said the little girl had been forcibly drowned in the bath. It is thought Darren also drowned the two dogs. Keziah would later be pronounced dead in hospital.
Nikki Flux-Edmonds had left Darren, her husband of 12 years, in April. On the night of the murder-suicide, Darren was living with his mother but still had regular visits with his daughter. He was looking after Keziah while her mother left for work.
Keziah Flux-Edmonds inquest: Unlawful killing decision: The most tragic case I've ever read. Condolences & sympathy. https://t.co/x9YEQ04Jbu

— Chris Whitehouse

KSG

(@CllrWhitehouse) December 14, 2016
According to statements read in court, Darren sent a text message to his estranged wife.
"You left me with nothing, I'll leave you with only memories," Darren wrote.
The message was sent an estimated 25 minutes after mother Nikki had left the two of them alone the court heard.
Sumeray concluded Keziah's death was unlawful but that the "nightmare" was "totally unforeseeable".
"My world is over. I have nothing left, my whole life was Keziah," Nikki said. "She was my only chance of having a child. I did everything to make her happy and I have nothing left."