Facebook moves to stamp out fake news stories on its site
Comments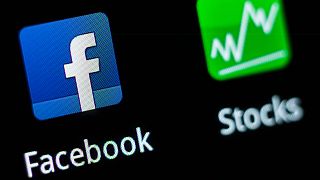 Facebook has said it is going to do more to prevent fake news stories from spreading on the social media website.
Chief Executive Mark Zuckerberg admitted recently that it needs to improve monitoring and policing of content but said it was a "crazy idea" that fake or misleading news on Facebook had helped swing the US presidential election in favour of Donald Trump.
New systems that are being introduced should make it easier for Facebook users to report fake articles on their news feeds.
The company will also work with the fact-checking website Snopes as well as other news organisations to confirm the authenticity of stories.
If a story is identified as fake, Facebook said, it will get flagged as "disputed" and be linked to the corresponding article explaining why.
The company said disputed stories may appear lower in its news feed, adding that once a story is flagged, it cannot be promoted.
The effort is intended to focus on the "worst of the worst" of clear hoaxes created by "spammers for their own gain," Adam Mosseri, Facebook's vice president in charge of its News Feed, said in a blog post.