Adolf Hitler house to be bought by Austrian government
Comments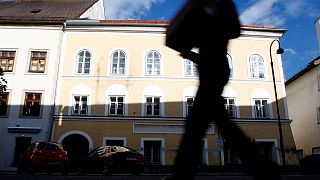 Austria's parliament has decided to compulsory purchase the house in which Adolf Hitler was born after years of vacillating.
A bill was passed by a large majority on Tuesday and will stop the buidling becoming a neo-nazi shrine.
Hitler was born on the top floor of the inn, situated in the Austrian village of Braunau in 1889.
The building was bought by Germany's National Socialists in 1938 and turned into a shrine to help preserve the fuhrer's legacy.
Despite being shut since 1944, people still come – especially around the time of his birthday – to admire the birthplace of the man who was responsible for the death of millions of Jews.
The house was returned to its owners, the Pommer family, and rented by the Austrian government to prevent misuse.
For years it was used by a local charity as a day centre for people with special needs.
Local officials say the owner receives almost 5,000 euros a month from the government.
Mrs Pommer had steadfastly refused to sell while the debate on what to do with the building rages on.