Paris attacks planners killed in airstrike - US
Comments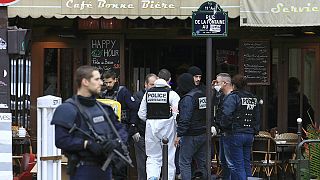 US airstrikes have killed three key ISIL leaders in Syria, according to the US defence secretary.
Ash Carter announced the news during an address to US airmen at a military base in Italy.
"I can confirm today we took out three of ISIL's key leaders in the last couple of weeks by one strike."
"These were guys linked to plots right here in Europe..for example, the Paris attacks," Carter said, referring to the attacks in November 2015 in which 130 people died.
U.S. Defense Secretary Ash Carter says the U.S. has killed three key leaders of the Islamic State group in Syria. https://t.co/69GcOSFqrw

— The Associated Press (@AP) December 13, 2016
The details
Carter's spokesperson, Peter Cook, said later that the three were killed in an airstrike on December the 4th in Raqqa.
The two involved in the Paris attacks, Salah Gourmat and Sammy Djedou, were close associates of ISIL external operations leader Abu Mohammed al-Adnani, who was killed in August.
The third person, Walid Hamman, had been convicted in absentia in Belgium for a disrupted attack planned for 2015.
Coalition airstrikes in Iraq and Syria have been taking out an increasing number of ISIL leaders in recent months.
Experts say this has been helped by improved intelligence gathering on the ground and from information collected in areas where ISIL has been driven out.