Trump names oil executive with ties to Russia as US secretary of state
Comments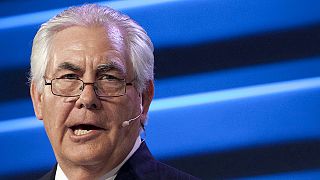 Donald Trump has announced that the new US secretary of state will be Exxon Mobil CEO Rex Tillerson.
Tillerson is a controversial choice as he set up billions of dollars of deals with Russia that can be executed only if the US lifts sanctions imposed over Vladimir Putin's actions in Ukraine.
Tillerson was granted the Russian Order of Friendship in 2013 and has been criticised by senators over his relationship with Putin.
Environmentalists will also be concerned by the presence of an oilman at the top of the government, especially given Trump's known scepticism about global warming.