Romania: Left scores huge election comeback
Comments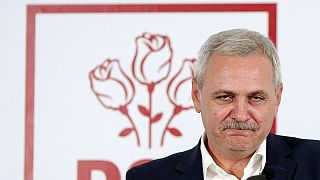 What a difference a year makes!
Romania's leftist Social Democrats (PSD) have won Sunday's parliamentary election, with over 45 percent of the vote.
Promises of more money in people's pockets paid off – reviving the fortunes of a party that was driven from office just over 12 months ago by anti-corruption protesters.
Its leader Liviu Dragnea, 54, now naturally wants to be prime minister. The problem is that he was convicted of electoral fraud earlier this year and given a two-year suspended jail term.
And despite Dragnea proclaiming his readiness to serve – 'I am not playing when it comes to this vote' he told reporters – Romanian President Klaus Iohannis, a liberal, has said he won't accept any candidate with a criminal past.
Five takeaways from Romania's parliamentary election

Read more: https://t.co/u269yWF6mu#Romania#Elections2016pic.twitter.com/SZ3JAkKDHh

— Chris Harris (@lyonanglais) 12 décembre 2016
Official results on Monday showed the PSD party won more than 45 percent of the vote and its junior ally ALDE took around 6 percent, securing a combined outright majority.
The PSD were forced from power in November 2015 amid public anger over a deadly fire in a nightclub that lacked emergency exits and safety permits.
Protests over corruption and politicians' failure to stamp out abuses multiplied.
For the past year, the country has been run by a technocrat government of experts who have succeeded in accelerating anti-corruption reforms, drawing praise from Brussels.