Legendary Danish yachtsman Elvstrom dies aged 88
Comments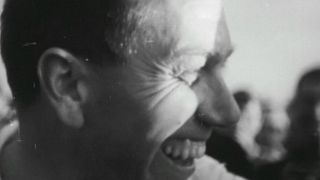 Former Olympic champion Paul Elvstrom has died aged 88.
The Dane was a legend in sailing and became the first man to win individual gold medals at four successive Olympic Games.
His first came at the 1948 Olympics in London when he was aged 20. He also won Olympic titles in Helsinki, Melbourne and Rome.
He won 13 world titles in seven different categories between 1957 and 1981.
Parallel to his sailing career Elvstrom also made his name in the development of yachting equipment and went on to establish a manufacturing company.
To this day many of his innovations are the standard in the sailing world.
He was named Denmark's Sportsman of the Century in 1996.
#OlympicPictures No. 8 Paul Elvstrom of Denmark wins his 4th sailing gold, in the Bay of Naples in 1960 #Rio2016pic.twitter.com/19Gut5fqxV

— Team World Blog (@TeamWorldBlog) July 31, 2016