UN appeals for billions in aid in face of 'worst humanitarian crisis since WWII'
Comments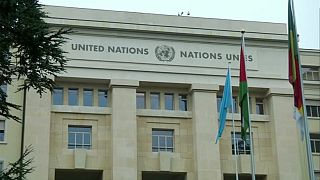 The United Nations has launched a record appeal for aid in what it has labelled the worst humanitarian crisis since World War II.
It says almost 93 million people have been hit by conflicts and natural disasters.
Stephen O'Brien, UN Under-Secretary-General for Humanitarian Affairs and Emergency Relief Coordinator, told the press:
"This appeal, appeal 2017, comprising strategic and coordinated response-plans covering 33 countries, is calling for $22.2 billion — the highest amount we have ever requested. This is a reflection of a state of humanitarian need in the world not witnessed since the Second World War."
$22.2 billion in humanitarian funding is needed to help 92.8 million people in 2017 https://t.co/srM5DOjXU9#agenda4humanity via @UNOCHApic.twitter.com/nzpsvu4xPC

— United Nations (@UN) December 5, 2016
More than 80 percent of the needs are said to be due to man-made conflicts. Many of them are drawn out and affect entire regions, increasing the demand for aid from year to year.
According to the UN, over half of the money being requested will be used to assist people affected by crises in Syria, Yemen, Iraq and South Sudan.