Two dead as flooding brings chaos to southern Spain
Comments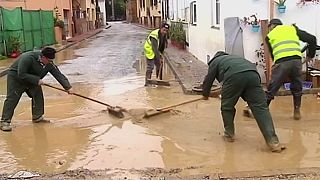 Days of torrential rain in southern Spain have caused widespread chaos.
At least two people are now known to have died in what is the worst flooding to hit the east and south of the country in almost thirty years.
In addition to cutting off several major roads and causing widespread damage to homes, the downpours forced authorities to close schools in both Malaga and Cadiz.
Over the weekend firefighters responded to some 1,000 emergency calls, including the rescue of this dog in Malaga province.