Three women gunned down in Finland after a night out
Comments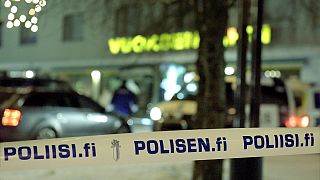 A town councillor and two journalists have been shot dead in a small town in southern Finland.
The women had been at a restaurant and were gunned down as they left.
Female politician & two journalists shot dead in Imatra, Finland – police https://t.co/UEseyiJ2UWpic.twitter.com/7ZZLAnI5hi

— The Breaking News (@tbreaking_news) December 4, 2016
Police arrested a 23-year-old local man at the scene.
Residents of Imatra are in mourning:"Well, I`m thinking that soon you cannot let your own children walk around here, if things get this bad. This is it for now, a very sad thing," said a stunned resident.
Finland shooting: Three women killed outside restaurant in Imatra pic.twitter.com/HnRtRBvAJf

— Lydia Vaughan ❤️ (@Veshenskaja) December 4, 2016
The suspect was known to the police and had a criminal record, but authorities gave no further details.