Pennsylvania recount suit dropped after failure to raise $1m bond
Comments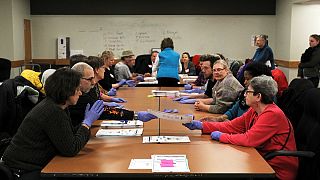 The Green Party has dropped its Pennsylvania recount suit making what was an incredibly small chance of overturning the election results now an impossibility.
A hearing scheduled for Monday was cancelled after lawyers for Jill Stein, the Green party's presidential nominee who spearheaded the ballot review campaigns said they could not afford a one million dollar bond ordered by the court.
Stein called for recounts in Pennsylvania, Michigan and Wisconsin where president-elect Donald Trump claimed narrow victories to explore whether voting machines had been tampered with.