24 confirmed dead in Oakland party fire
Comments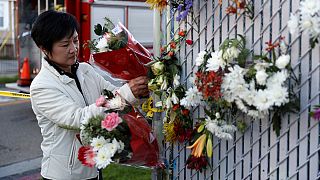 Recovery teams say they have now found 24 bodies in the charred ruins of a rave venue in Oakland California following Friday's deadly fire.
Officials expect the number of dead to rise significantly.
9 dead and 20 more missing after tragic fire strikes Oakland rave party. https://t.co/sR9VdnzTGvpic.twitter.com/sH5CXllbzL

— Complex (@Complex) December 3, 2016
Between 50 and 100 people are thought to have been at the party when the blaze swept through the warehouse.
Oakland is in shock:"It's a tragedy, I mean, a lot of young people going out to have a good time in the wrong place at the wrong time, you know," said one Oaklander; another found it hard to comprehend': "I am sorry for everyone's loss, it's the people I didn't know. It's just, I can't even…, it's mind blowing. Heartbreaking.''
The fire department say the building known as the Oakland Ghost Ship was packed with furniture and artists materials making access and escape difficult.
Pre-Fire Photos From Inside Oakland's 'Ghost Ship' Collective, Which Was Cited Two Weeks Ago By Building Inspectors https://t.co/Ggn05Ma0X5pic.twitter.com/m6i2fMkG3Z

— SFist (@SFist) December 3, 2016
Investigators allege there was no sprinkler system and the city had received complaints of unauthorised construction.