Police investigate if Ohio university attack was "terror related"
Comments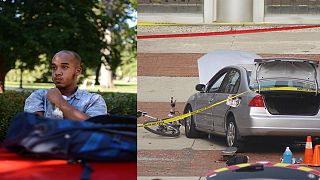 A student who drove his car into a crowd of pedestrians and then got out and stabbed several people has been identified as Abdul Razak Ali Artan.
The incident took place at Ohio State University on Monday morning. Eighteen-year-old Artan was shot dead by police at the scene.
Monica Moll, Director of Public Safety, Ohio State University described what happened:
"And so the suspect drove his vehicle into a group of pedestrians, there were some injuries that resulted from that. The suspect got out of the vehicle with a knife and began cutting individuals in the area. And the officer engaged the suspect and fired shots and used deadly force to stop the threat."
We are, and always will be, #BuckeyeStrong. https://t.co/TIFFz407v2pic.twitter.com/ZflbgVjNxJ

— Ohio State (@OhioState) November 29, 2016
Artan studied logistics management in the college of Business at Ohio State. He was a Somali refugee who was living in the US as a legal permanent resident.
The attack happened as some of the universities 60,000 students were resuming classes following the Thanksgiving holiday.
Eleven people were injured. They were a mix of academic faculty, maintenance staff, and graduate and undergraduate students.
Police are investigating whether the incident was "terror related". Grievances about attacks on Muslims were posted on a Facebook page believed to belong to Artan close to the time of the attack.