Bolivian FA chief arrested on corruption charges
Comments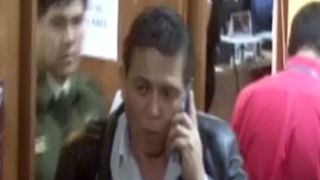 The President of the Bolivian Football Association was arrested this week on corruption charges.
Rolando Lopez has been accused of anti-economic conduct in a public university, where he is a teacher.
According to the prosecution, Lopez travelled to the United States in June to attend the Copa America Centennial and collected his full salary without giving classes at the San Simon University in the central Bolivian city of Cochabamba.
He was arrested on Monday and on Tuesday appeared before a judge.
It is the latest corruption scandal to hit the Boliovian FA as Lopez's predecessor, Carlos Chavez, also faces trial for diverting money from a charity match.