Heavy rains force Athens metro stations to close
Comments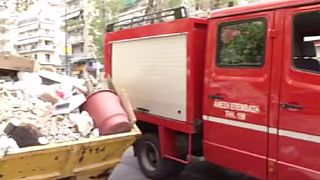 Heavy rains in Greece have flooded the streets in Athens.
The fire brigade received hundreds of calls from 2.30am onwards as people were trapped in cars and flood waters rose in basements of buildings in the Attica region.
The torrential rain forced several metro stations to close. Thunder storms are expected to continue into Tuesday, before the sun returns to the Mediterranean country.