South Korean officials raid Samsung
Comments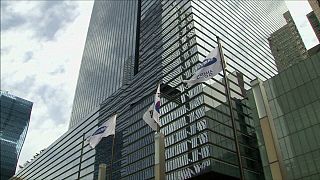 The South Koran headquarters of Samsung Group have been raided by prosecuters along with the offices of country's National Pension Service (NPS).
It's said to be in connection with the influence-peddling scandal embroiling the country's president and her top advisors.
The NPS is being investigated over its decision to approve an 8 billion dollar merger involving two Samsung affiliates.
President Park Geunhaye and Choi Soon-sil are said to have improperly pressured major companies including the Samsung group into raising funds for foundations backed by Park.
Choi was indicted last Sunday and charged with abuse of power in a major blow to the president's fight for political survival.