Paris carjacking nets robbers five million euros worth of jewelry
Comments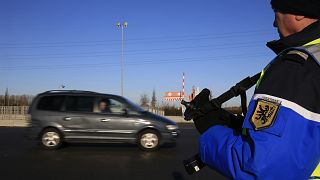 Robbers stole jewels and clothes worth millions of euros after tear-gassing two Qatari women and the driver of their luxury car on a motorway north of Paris, police officials said.
The heist, at a resting zone on the A1 motorway, follows another dramatic holdup in October, when US TV celebrity Kim Kardashian was robbed of jewels at gunpoint at the residence where she was staying in the French capital.
The Kardashian hold-up prompted the mayor of Paris to defend the image and safety record of the world's most visited city, which is struggling to reassure tourists and restore hotel bookings since the deadly Islamist attacks of a year ago.
The latest robbery took place on Monday night at a lay-by on the motorway where the two women, sisters from a wealthy Qatari family, were being ferried to Paris in a rented Bentley from Beauvais airport, police said.
The value of the robber's haul was five million euros ($5.32 million) or more, the Qataris told police.
Bookings of flights into France dipped 8 percent over the first nine months of 2016 versus the same period a year earlier, and more heavily than that in the wider Paris region.