Guess who's the Swedish player of the year...
Comments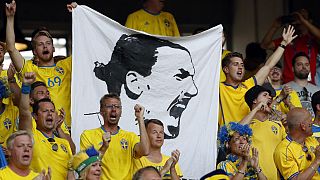 Here's who has won the award since 2005: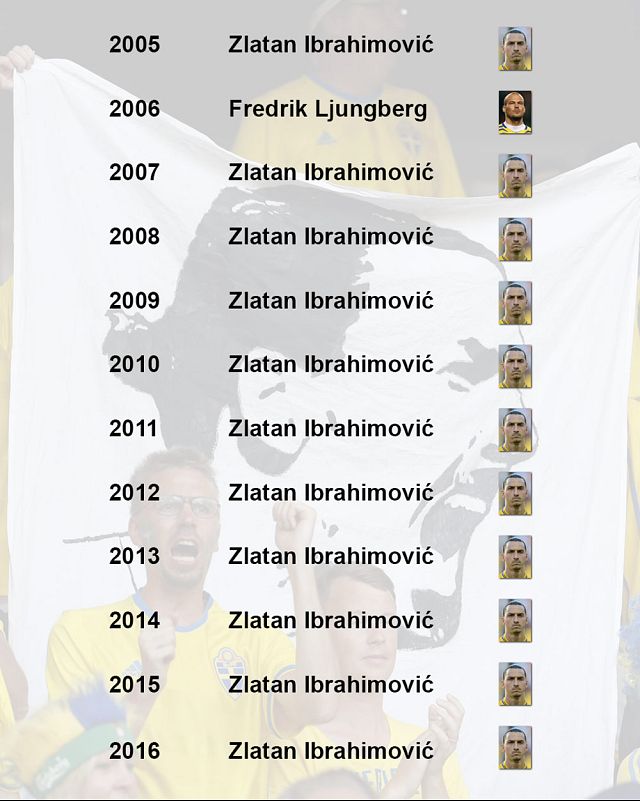 Ibrahimovic, the towering Swedish striker has clinched the Golden Ball (guldbollen)award for Sweden's best male player for the tenth year in a row. The Man United centre forward retired from international football after the Euro 2016 tournament but his contribution is to be immortalised with a 2.7-metre-statue (that's only 80 cm bigger than the man himself) outside the Friends Stadium.
Ibrahimovic said, upon accepting the award: "It feels unreal. Many are thinking 'Why him?' and so on, but after all the hard work over 15 years in the national team and 20 years in my club career, it feels like it's being appreciated. You usually get this after you die, but I still feel alive. When I die, this (statue) will live on forever."
Ibrahimovic has won titles in four different countries and played at Ajax Amsterdam, Juventus, Inter Milan, Barcelona and AC Milan. He has won a trophy in each season since 2001. Ibra played 114 games and scored 62 goals for Sweden, including a spectacular four-goal salvo against England in the first game at the arena in 2012.